Classes - Rule of Thirds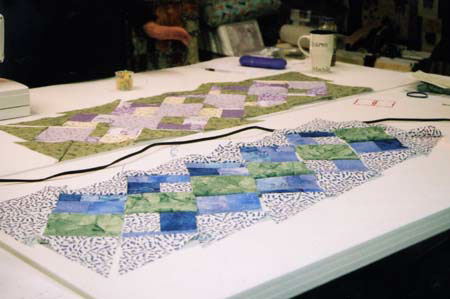 The top photo shows two of my table runners, left and center. The blue runner top was completed by one of my students at a class at Pine Tree Quilt Shop.

The second photo shows two other student runners in progress. The students who took this one day class loved it and said it was really fun.