Gallery -
"Christmas Lap Quilt"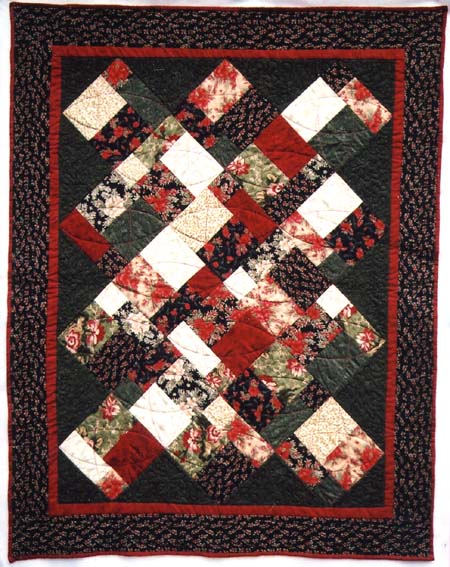 This is a lovely seasonal quilt made from the same "Rule of Thirds" pattern that I designed for my table runner (see Patterns page). The difference is that I used 9" blocks instead of 6" blocks and set them into a lap size (throw), that is about 45" x 60".

Private Collection. Not For Sale.