After the Storm softcover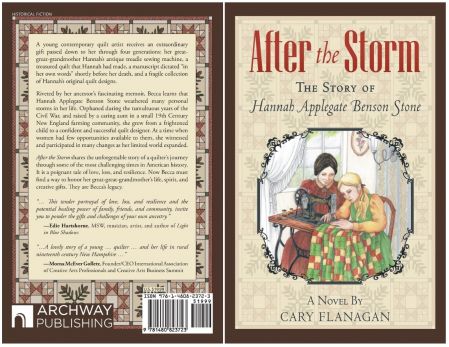 This the story of Hannah, a young quilter growing up in a New England farming community during the tumultuous 19th and early 20th century. It is a poignant tale of love, loss, and resilience. Orphaned very young, raised by her Aunt Rebecca, she matures from a frightened child into a self-confident and successful quilt designer and businesswoman at a time when few opportunities were open to women.
Note: Books will be sent media mail to addresses within the United States.
For sales outside the US, please contact me directly for shipping information.