About Cary Flanagan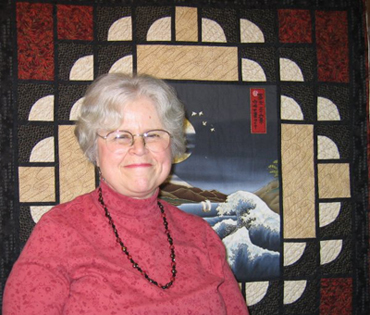 I have been creating as long as I can remember. Thanks to a home filled with music and art, as well as a progressive elementary school with wonderful music and art departments, I became a musician, a photographer, jeweler and silversmith, writer of poetry and stories and creator of countless craft projects.
At seven I received my first camera - a Brownie. At nine I began taking cello lessons and spent twelve years seriously involved in orchestral, chamber and choral music. At ten I was designing paper dolls, complete with elaborate wardrobes for myself and my friends. My mother taught me to sew at an early age and I made clothes for my dolls and later for myself.

At thirteen I was working with enamels on copper at home and with silver at school, designing and making jewelry. My dream at that time was to become a master jeweler and to have a craft and jewelry business of my own, one day. I continued taking classes in jewelry making at Grinnell College in Iowa and spent the summer after graduation at the School for American Craftsmen in Rochester NY, studying silversmithing. That summer I was also introduced to throwing clay pots on a potter's wheel.

Funny how dreams work - they do not always manifest in the ways we planned. My husband Ron and I both became potters and eventually opened a craft shop and pottery business in an antique colonial home and barn which we renovated ourselves. We were part of the Hippie "back to the land" movement of the early '70's, raising pigs and growing all our own food. It was, for me, an idyllic existence - working for ourselves doing something we loved. We had a successful retail shop in the barn, sold our work through the League of NH Craftsmen and wholesaled to shops across the US. (Is there anyone out there who remembers The Good Earth Pottery, in Bristol NH?)

After almost twelve years, however, the business took a physical and emotional toll on us and we reluctantly decided to give it up in 1982. We moved to southern NH where my husband got a "real" job as a stock broker. I decided to go back to graduate school, and I received a master's degree in counseling in 1987. I spent the next twenty years pouring my energy and creative spirit into a career in social services, working first at a community mental health center and then for more than sixteen years at an agency serving children and their families: Big Brothers Big Sisters of Greater Manchester.

I found ways to express my creativity through my work, designing and producing the agency newsletter and being the "official" photographer for the agency, in addition to working directly with children, families and a large number of wonderful volunteers.
I discovered quilting in the late 1980's and eventually organized a group of volunteer "Big Sisters" and their "Little Sisters" to make a photo quilt together to celebrate the work of the agency. (see the BBBS Friendship Quilt quilt on Commissions page)

Quilting and photography became my creative outlets outside of work, as well. When I finally made the decision to leave my career in 2004, both hobbies had a chance to blossom. I began doing commission work and developed memory quilts as my specialty. I also began teaching quilt making to adults and spent a year teaching crafts and sewing to children at the Concord (NH) Boys and Girls Club.

Something Sew Fine Quilt Design was established in the spring of 2004. No "brick and mortar" craft shop for me this time around, but still, my dream as a thirteen year old to create beautiful things and share my creations with others has been realized once again, in a new form.