A Wreath For All Seasons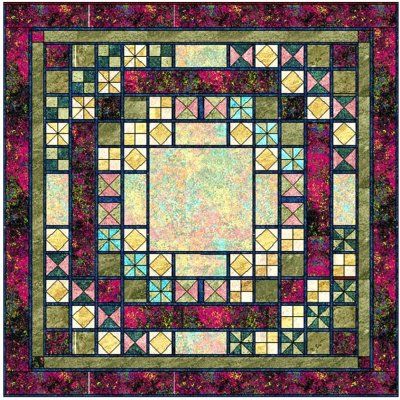 Instructions and diagrams for a Lap size quilt (69" x 69") and a King size quilt (101" x 101").
This design is ideal for showcasing your favorite seasonal fabrics and is perfect for large scale prints. The cover quilt features the luminous "Marblehead" fabrics from designer Ro Gregg (designed for Paintbrush studios, a division of Fabri-Quilt, Inc.) It is equally stunning in fall colors.
Level: Advanced Beginner